OKLAHOMA CITY — A second Jazz player tested positive for coronavirus, ESPN reported Thursday.
ESPN's Adrian Wojnarowski reported Donovan Mitchell tested positive the day after the NBA suspended its season in response to Jazz center Rudy Gobert's positive test ahead of a planned game in Oklahoma City on Wednesday night.
Wojnarowski says Jazz players privately said that Gobert had been careless in the locker room touching other players and their belongings.
The Athletic reporter Shams Charania reported Mitchell is the only other Jazz player or person to test positive.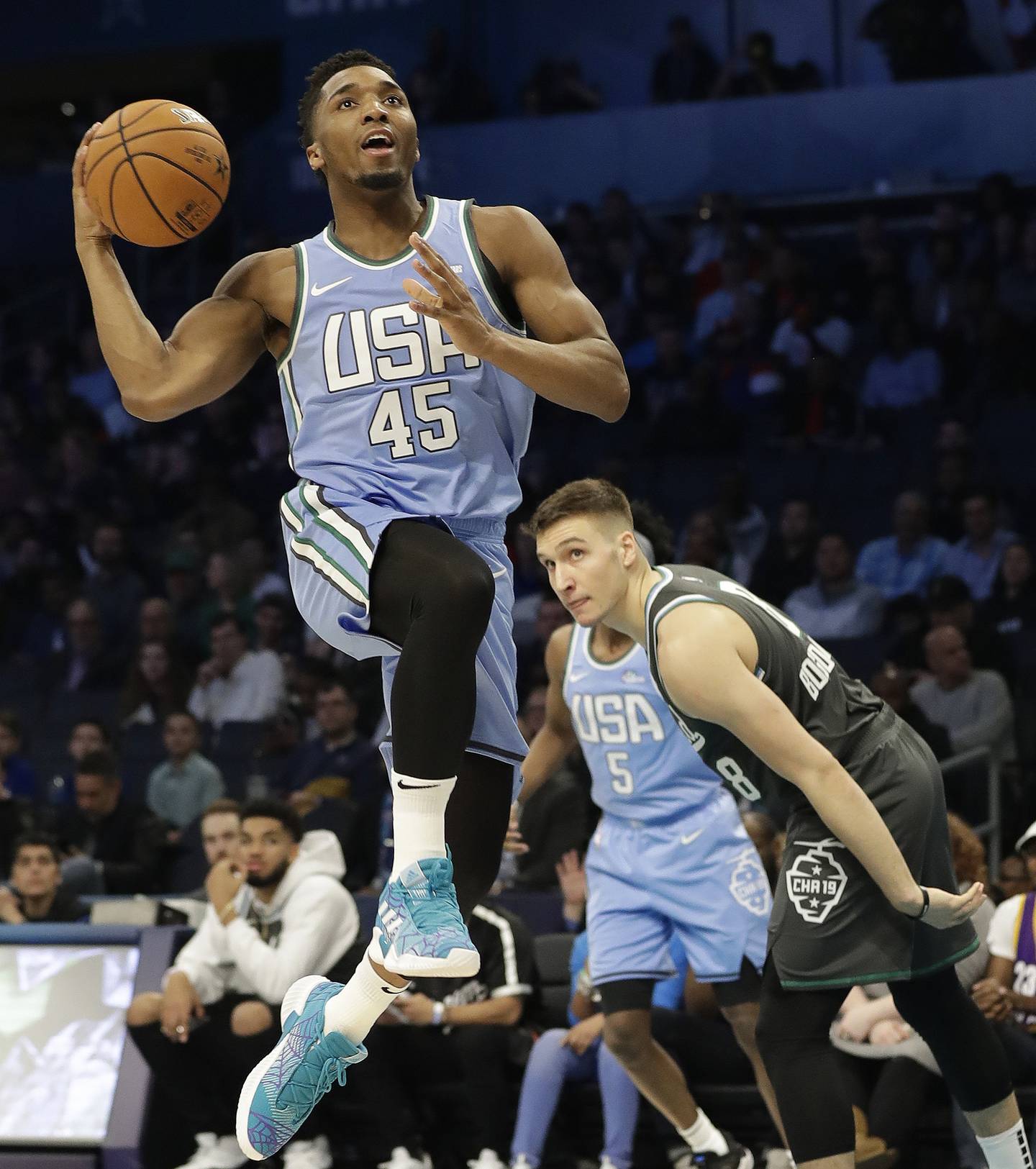 The Thunder and Jazz game in Oklahoma City Wednesday night was shockingly postponed after the starting lineups were introduced and just minutes before tip-off.
The player who tested positive is Jazz center Rudy Gobert, according to ESPN.
Gobert, in the first media availability after the NBA stopped media from entering the locker rooms, made a point to touch the microphones and recorders placed on the table in front of him on Monday, according to the Salt Lake Tribune.
Right before the game started Wednesday night, officials called over Oklahoma City head coach Billy Donovan and Utah head coach Quin Snyder. They talked for several minutes before both teams went back to the locker rooms. The officials then left the court. About 20-30 minutes later, the game was officially postponed.
Gobert never showed up to the arena on Wednesday as he was already unlikely to play due to illness before the positive test results came back.
On Thursday, Gobert posted a message on Instagram describing his emotions and apologizing for exposing anyone to the virus.
The NBA said late Wednesday that the remainder of the season will be suspended indefinitely beginning Thursday. They will take time to assess the situation and how to handle the rest of the season.
Players the Jazz have faced within the past 10 days are asked to self-quarantine, according to ESPN's Brian Windhorst. Utah has played the Cleveland Cavaliers, the New York Knicks, the Boston Celtics, the Detroit Pistons and the Toronto Raptors.
The 21c Museum Hotel Oklahoma City is temporarily closed after the Jazz stayed there.
Del City High School is talking with health officials after Mitchell practiced at the school Tuesday night.
The school's principal says a small number of students and staff were there for the shootaround.
Mid-Del Public Schools says the people who were there with Mitchell are not at risk.
Mitchell thanked Oklahoma authorities on Instagram who helped during the testing process.
" I am going to keep following the advice of our medical staff and hope that we can all come together and be there for each other and our neighbors who need our help," Mitchell wrote Thursday.
© 2020 Cox Media Group