Camille Cosby, the wife of actor Bill Cosby, is speaking out on the sexual assault conviction of her husband.
The Associated Press reported that Camille Cosby issued a three-page statement through a family spokesman Thursday, in which she compared her husband's conviction to a lynch mob.
On April 26, Bill Cosby, 80, was found guilty of three counts of aggravated indecent assault by a Pennsylvania jury. He was found guilty of having drugged and molested Andrea Constand in 2004. Constand was the director of operations for Temple University's women's basketball team when she met Cosby two years before the incident.
Bill Cosby faces a maximum sentence of 10 years in prison.
Camille Cosby, who was mostly absent during the trial, compared the accusations made in the lawsuit to Emmett Till and Darryl Hunt, black men who were falsely accused of sexual misconduct toward white women.
"These are just two of many tragic instances of our justice system utterly and routinely failing to protect African Americans falsely accused in so-called courts of law and the entirely unfair court of public opinion.
"In the case of Bill Cosby, unproven accusations evolved into lynch mobs, who publicly and privately coerced cancellations of Bill Cosby's scheduled performances; syndications of 'The Cosby Show'; rescissions of honorary degrees and a vindictive attempt to close an exhibition of our collection of African American art in the Smithsonian Museum of African Art. Although the Smithsonian's hierarchy did not capitulate, a disclaimer was posted on the exterior of that Museum. And all of that occurred before the trial even started."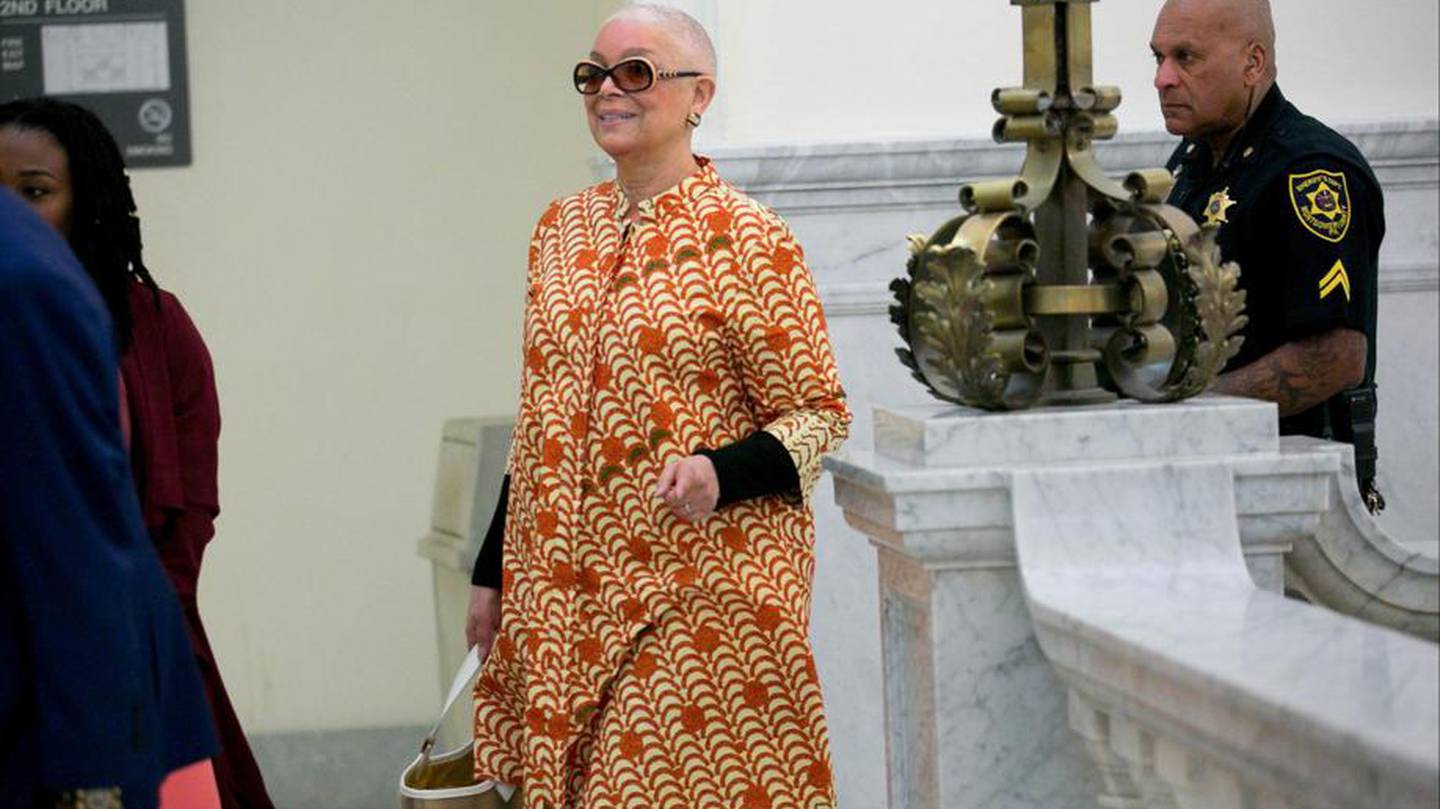 Camille Cosby also called for a criminal investigation of Montgomery County District Attorney Kevin Steele,
.
"I am publicly asking for a criminal investigation of that district attorney and his cohorts," the statement said. "This is a homogeneous group of exploitive and corrupt people, whose primary purpose is to advance themselves professionally and economically at the expense of Mr. Cosby's life. If they can do this to Mr. Cosby, they can do so to anyone."
NPR reported that, according to a spokeswoman, the Montgomery County District Attorney's Office said prosecutors have no response to the statement.
"Once again, an innocent person has been found guilty based on an unthinking, unquestioning, unconstitutional frenzy propagated by the media and allowed to play out in a supposed court of law," the statement said. "This is mob justice, not real justice. This tragedy must be undone not just for Bill Cosby, but for the country."
"Twelve honorable people -- a jury of Cosby's peers -- have spoken," Constand's attorney, Dolores Troiani said. "There's nothing else to say."
Camille Cosby's full statement can be read below.
Cox Media Group