Quick Facts:
7.9 Alaska earthquake shows up in Oklahoma
Leonard, OK seismogram has been quite active since 3:39 a.m. Tulsa time
Measurements slowly are returning to normal
Around 1:30 a.m., people in Alaska were woken up in the middle of the night by shaking from a 7.9 magnitude earthquake. This is one the biggest earthquakes Alaska has seen in several years.
Not long after the earthquake happened, tsunami watches and warnings were issued for the Alaska coast all the way down along to the California coast. In Oklahoma, the seismographs started registering some movement less than 10 minutes after the initial shock in the Gulf of Alaska.
Take a look at this graph from Amarillo, TX.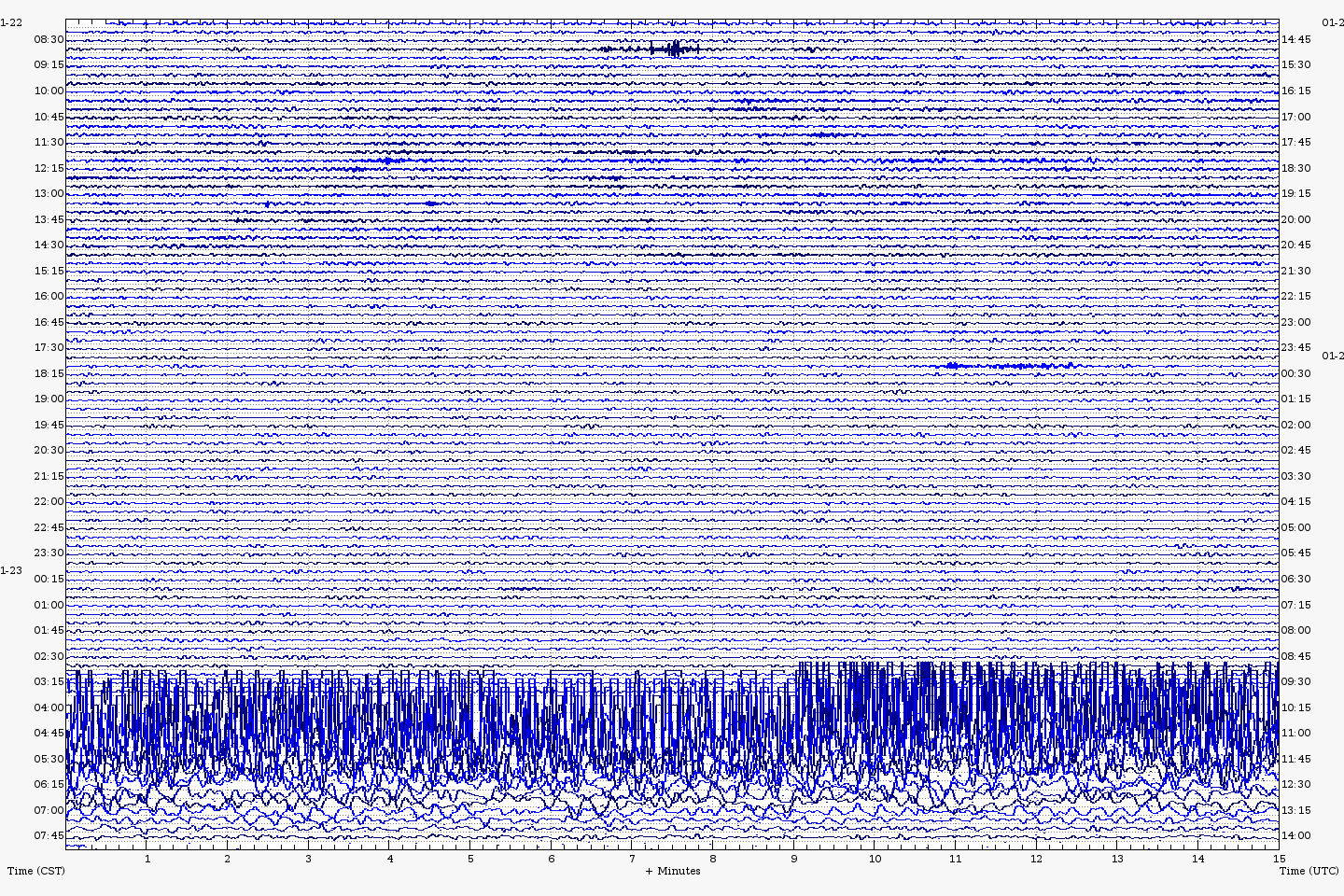 More than 2500 miles away from the epicenter, the movement started registering just 8 minutes after the earthquake happened.
The moderate amplitude waves continued for quite some time. Not until about 6 a.m. did the waves start to normalize with the graph actually looking like a normal day until about 7:30 a.m.
Similar conditions are seen on the Enid, OK seismograph (located about 2700 miles from the epicenter).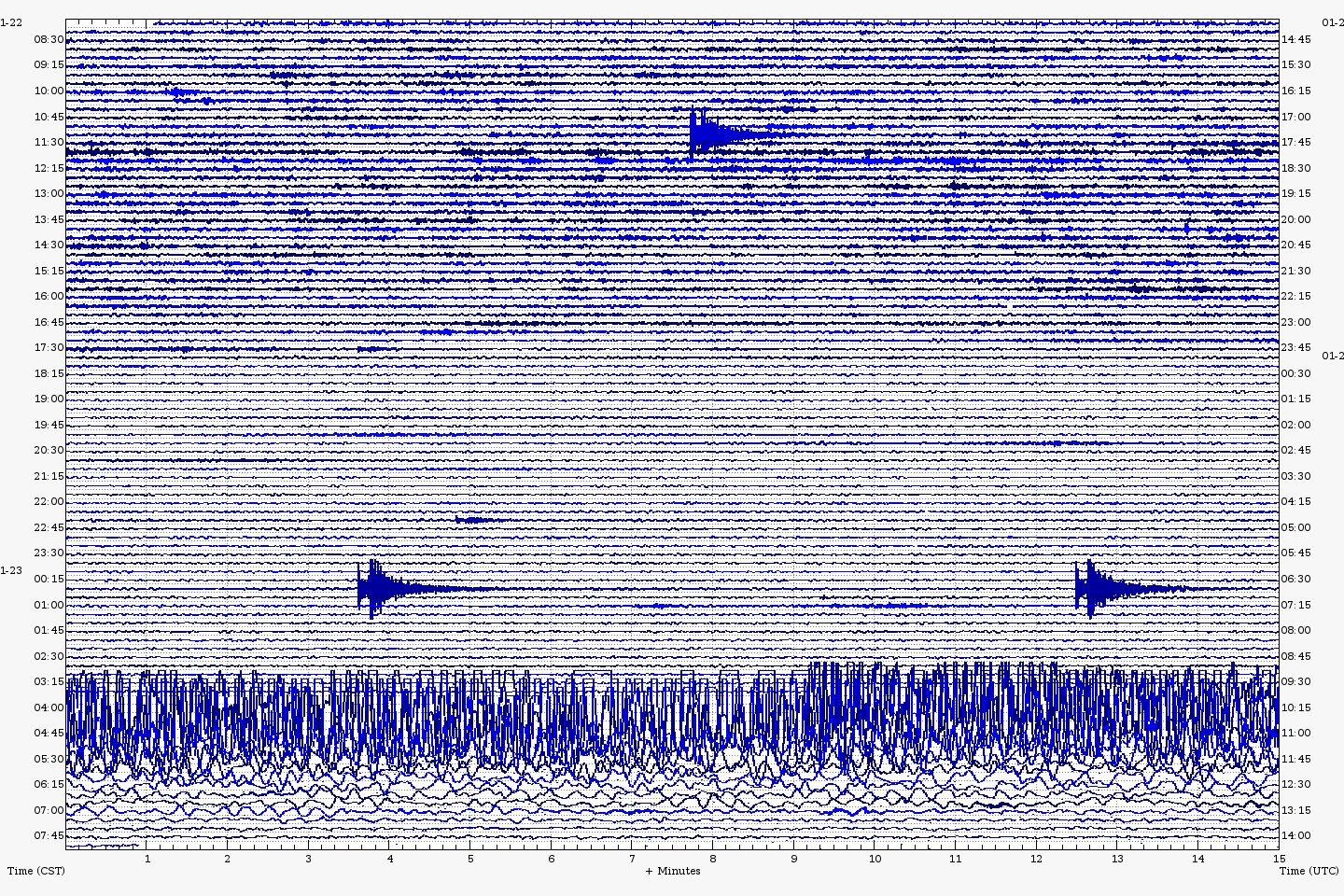 The graph in Enid actually displays two earthquakes from overnight in Oklahoma (2.9 magnitude for both). Near the top of the graph, another 2.9 magnitude earthquake can be seen from 11 a.m. Monday.
Continuing another 100 miles to the east, Leonard, OK (2800 miles from the epicenter). This graph shows the waves starting to pick up nearly 30 seconds after the Amarillo graph.
Earthquakes of this magnitude can be seen on seismographs for quite some distance.
Many large-sized aftershocks along the original fault will be seen for several hours. Some could even be of magnitude 6 or larger.
Cox Media Group