OWASSO, Okla. — A man is freed from a paraglider that crashed into power lines in an Owasso neighborhood Thursday morning.
Owasso police and fire crews came to the neighborhood where it happened near East 8th Street and Highway 169 around 8:30 a.m.
Police say the paraglider had engine trouble and it got caught in the lines.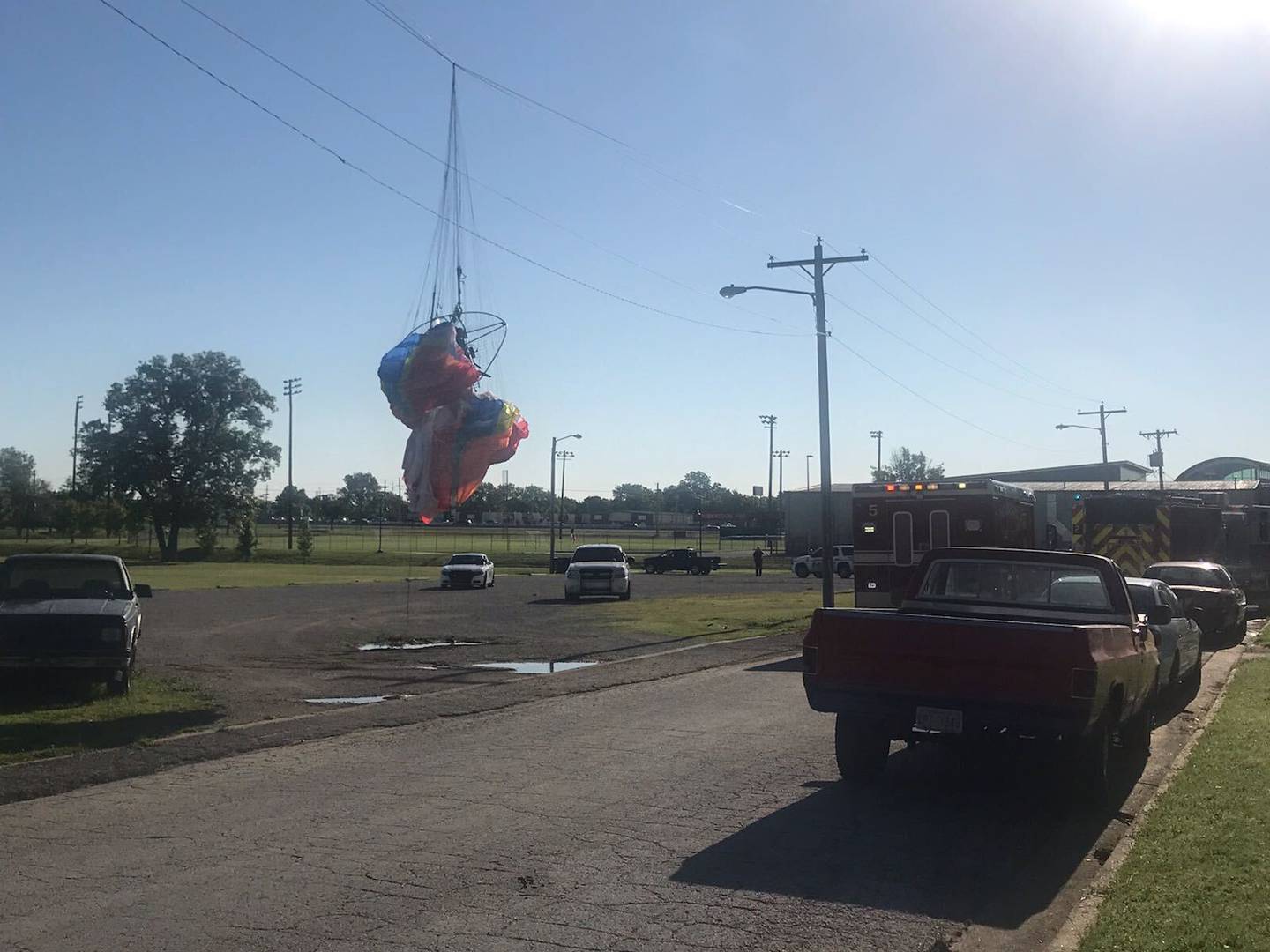 Another man nearby recording the flight helped the man flying the paraglider cut himself loose.
Here's the video the man gave FOX23 of the crash:
© 2020 Cox Media Group