TULSA, Okla. — As of March 27, there were 322 confirmed cases of coronavirus in Oklahoma.
The state government setup a call center that will be staffed 24/7 to answer your questions about the coronavirus. Call 877-215-8336 to speak with an operator.
Still happening? Which Oklahoma events are canceled, suspended or postponed?
The Centers for Disease Control and Prevention is tracking overall cases in the U.S. here.
Looking for our previous coverage? Here's a round of what happened in Oklahoma March 6-20.
READ UPDATES FROM MARCH 21-27 HERE.
Philbrook Museum announces furloughs
Update 5:00 p.m. March 27: Tulsa's Philbrook Museum announced plans to furlough some of it's full-time staff and the majority of its part-time staff.
CEO Scott Stulen said about 20% of the museum's full-time staff will be impacted. They will evaluate furloughs once local restrictions are lifted and Philbrook can reopen.
Executive leadership at the museum are also taking voluntary pay cuts and budget savings are being enacted across all departments.
"We make these tough strategic changes now, swift and decisive, to ensure financial health and be best prepared for a successful relaunch when the time comes. Philbrook will reopen as strong, as vibrant, and as essential as ever. As an institution, we've weathered wars, recessions, ice storms, and more. We endure. We carry on. That continuity wouldn't have been possible without our amazing people working out front and behind the scenes. That is more true now than ever before."

—  Scott Stulen, Philbrook Museum of Art
Gov. Stitt shares latest information on coronavirus in Oklahoma
Update 12:00 p.m. March 27: Gov. Stitt and state health officials shared the latest information on the coronavirus situation in Oklahoma.
There are over 300 cases in the state.
Muskogee Police Officer tests positive for virus
Update 11:50 a.m. March 27: The Muskogee Police Department announced one of their officers tested positive for coronavirus and has been self-quarantined since coming down with symptoms.
Muskogee police say an investigation was conducted into the contacts the infected officer had with other officers and citizens and those people have been notified.
The department says the officer is feeling better.
Four other officers are quarantined as a precaution.
Tulsa County votes to close sports courts
Update 11:28 a.m. March 27: The Tulsa County Board of County Commissioners authorized Tulsa County Parks Department to cease operation, access and use of sports courts including basketball, tennis, and pickleball until further notice.
Still happening? What is canceled, closed or postponed?
Oklahoma cases reach 322, 8 deaths
Update 11:04 a.m. March 27: New numbers released reveal Oklahoma reached 322 cases of coronavirus.
There are 8 total deaths in the state -- the latest coming in Creek County.
Caddo, Cherokee, Choctaw, Latimer and Pittsburg counties now have cases and will fall under Gov. Stitt's "Safer at Home order."
There are 49 cases in Tulsa County -- still second-most in the state to Oklahoma County's 94.
Gov. Stitt clarifies suspended procedures under Executive Order
Update 9:30 a.m. March 27: Gov. Kevin Stitt clarified Friday the "elective surgeries and procedures" that are suspended under his March 24 Executive Order.
Stitt clarified that any type of abortion services as defined in 63 O.S. § 1-730(A)(1) are suspended unless in the event of a medical emergency.
Routine dermatological, ophthalmological, and dental procedures, as well as most scheduled healthcare procedures such as orthopedic surgeries.
"We must ensure that our health care professionals, first responders and medical facilities have all of the resources they need to combat COVID-19," Stitt says.
Muscogee (Creek) Nation keeping closed until April 15
Update 9:30 p.m. March 26:
Muscogee (Creek) Nation extends temporary closure of River Spirit Casino Resort and 8 regional casinos until April 15 Nation commits to maintaining $3.4 million bi-monthly payroll for 2,200 casino employees
Oklahoma State gets 10,000 tests to use on patients in the state
Update 1:57 p.m. March 26: Gov. Kevin Stitt tweeted Thursday that Oklahoma State University received 10,00 new COVID-19 test kits to be used in the state.


City of Tulsa closing playgrounds, dog parks, sports courts; parks stay open
Update 12:45 p.m. March 26: The City of Tulsa announced the closure of all playgrounds, dog parks, skate parks and sports courts to protect against the spread of coronavirus.
Effective today, all Tulsa Parks playground equipment, sports courts, and dog parks are closed. Open spaces and trails remain open for everyone to use, but please do so while remaining at least 6 feet apart from those outside your household. pic.twitter.com/NJRr2kaAab

— G.T. Bynum (@gtbynum) March 26, 2020
Tulsa County has 41 cases of the virus and one death.
Oklahoma cases jump to 248, two more deaths to virus
Update 11:15 a.m. March 26: Cases of coronavirus in Oklahoma jumped to 248 with new cases found in counties including Comanche, Craig, Lincoln, Okmulgee, Ottawa and Sequoyah.
Two more people died -- both in Cleveland County -- bringing the state's death toll to 7.
Gov. Stitt adds more businesses to "essentials" list
Update 4:53 p.m. March 25: Gov. Kevin Stitt amended an executive order on Wednesday to add a significant number of businesses to the list of industries considered essential.
Among the new additions are general merchandise stores, licensed medical marijuana companies, hardware stores, garden centers, hotels, rental car companies, those supporting the entertainment industry, public parks, golf courses and more.
Oklahoma cases go over 160, 5 deaths reported
Update 11:33 a.m. March 25: The Oklahoma State Department of Health released new numbers to show the state has 164 cases of coronavirus and 5 total deaths.
Oklahoma County had the most cases with 55. Tulsa County is tied with Cleveland County at 27 cases.
🚨Updated information https://t.co/yOEoEPHRTG #OSDH is working to establish 4 satellite testing locations and is implementing a limited rollout to ​develop best practices-Phase one rolls out today, Wed, in Pittsburg County, with 100 tests and Kay County with limited tests pic.twitter.com/BJ7dESRx7o

— OK Dept of Health (@HealthyOklahoma) March 25, 2020
Schools will remain closed for semester, shift to 'distance learning'
Update 10:40 a.m. March 25: The Oklahoma State Board of Education voted unanimously to keep all of the state's schools closed for the rest of the academic semester.
The board says distance learning is to officially begin April 6.
Non-essential businesses in 19 affected counties must close for 21 days
Update 4:12 p.m. March 24: Gov. Stitt said Tuesday that the 19 Oklahoma counties with positive cases of COVID-19 must close non-essential businesses for 21 days by 11:59 p.m. Wednesday.
Restaurants may remain open for takeout and delivery orders.
The U.S. Department of Homeland Security identifies the following industries as essential: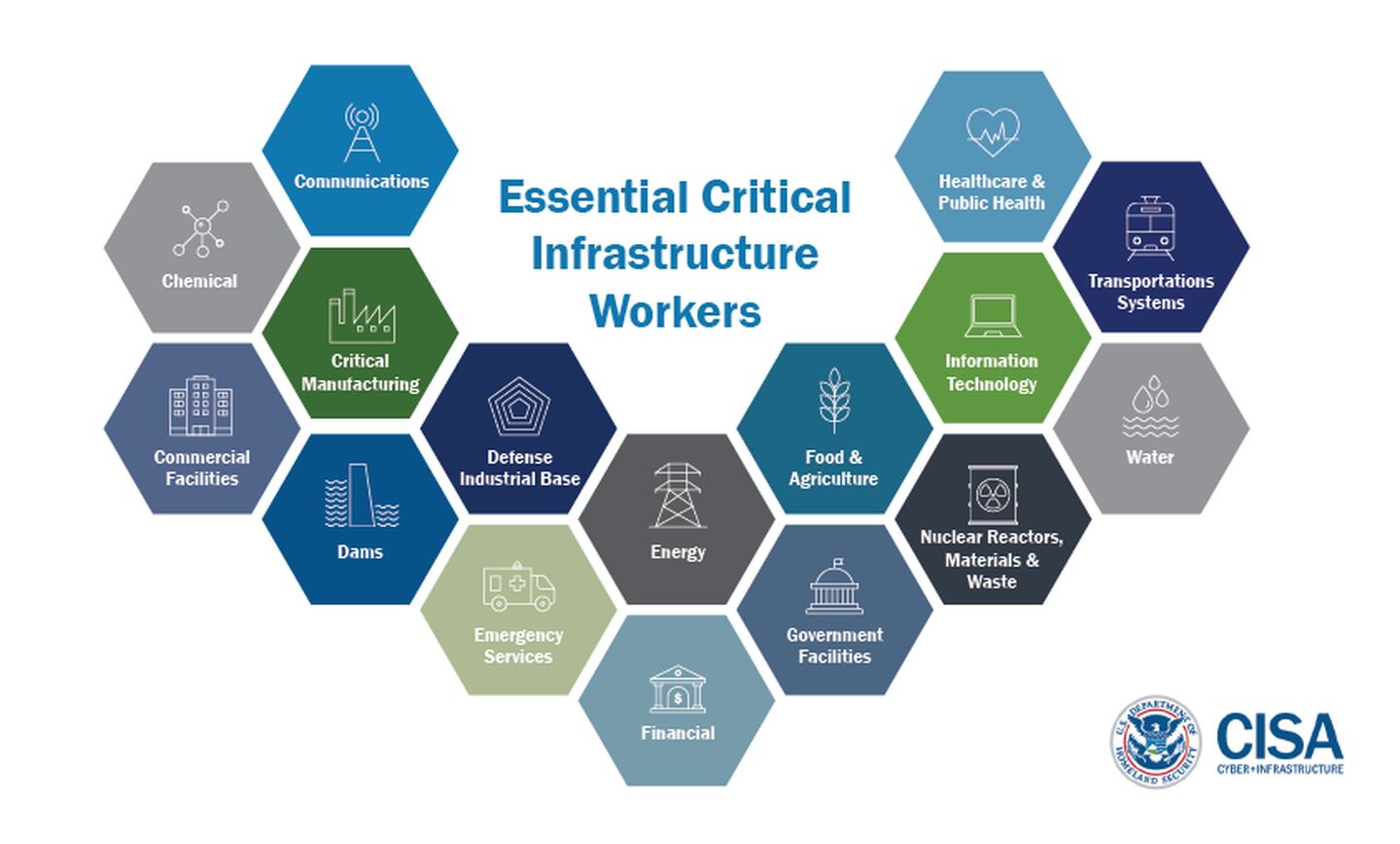 More guidance is expected soon from the governor's office.
Affected Counties:
Canadian
Cleveland
Custer
Garvin
Grady
Jackson
Kay
Logan
Mayes
McClain
Muskogee
Noble
Oklahoma
Pawnee
Payne
Pontotoc
Tulsa
Wagoner
Washington
Stitt issues 'Safer at Home' order for Oklahoma
Update 2:28 p.m. March 24: Gov. Stitt on Tuesday issued a "safer a home" order for all vulnerable populations in the state to stay at their homes until April 30.
Leaving homes for groceries, trips to the pharmacy and emergencies are acceptable.
He also ordered a ban on events with more than 10 people statewide.
Tulsa, state officials hold news conferences
Update 2:00 p.m. March 24: The City of Tulsa and the State of Oklahoma held news conferences Tuesday to share new information about the coronavirus situation in the area.
Governor Stitt gave an update on the state's growing cases of the virus at 2 p.m.
An additional news conference in Tulsa took place with city and county officials at 3 p.m.
We'll take you there live on the free FOX23 News app. DOWNLOAD it here.
Third person dies, cases surpass 100
Update 11:17 a.m. March 24: State health officials released new numbers on the coronavirus in Oklahoma.
There are now three deaths from the virus -- the third coming from Cleveland County.
Cherokee Nation has its first case found in a man in Adair County.
That brings the number of cases in Oklahoma to 106.
Tulsa Health Department making changes to locations and services
Update 10:00 a.m. March 24: Effective March 26, Collinsville Health Center and Sand Springs Health Center will temporarily close.
Staff will transfer existing appointments to the James O. Goodwin Health Center, Central Regional Health Center or North Regional Health and Wellness Center. Employees working at these locations will be redeployed to other clinic sites
The department is temporarily suspending adult health screenings including Take Charge.
There will still be clinic services at the James Goodwin Health Center, Central Regional Health Center and the North Regional Health and Wellness Center: Tuberculosis screening and treatment, STD testing and treatment, Family Planning, Childhood Immunizations and Overseas Immunizations.
Clients needing birth control can call 918-582-9355 to get their prescriptions refilled.
Tulsa health systems no longer allow visitors for adult patients
Update 9:06 p.m. March 23: Hillcrest, Ascension Saint John and Saint Francis announced Monday that all their hospitals in Oklahoma will no longer allow visitors for adult patients starting March 24.
Also effective March 24, due to the special considerations for infant and children's care and labor and delivery care, one hospital visitor is allowed to accompany a child or labor and delivery patient to an appointment, delivery and postpartum hospital care. This person must be over the age of 18, including siblings.
High-level critical care, palliative care, hospice and adult patients requiring assistance from a guardian or caregiver will be addressed on a case-by-case basis regarding visitation.
More communities declare emergencies because of COVID-19
Update 8:38 p.m. March 23: The communities of Cleveland, Muskogee and Claremore each declared emergencies orders Monday putting restrictions on public gatherings because of the coronavirus.
Cleveland:
"Mayor Scott Rusher and Vice-Mayor Brian Torres have signed the attached Proclamation Declaring State of Emergency for the City of Cleveland. This proclamation goes into effect immediately and enforcement will begin at 12:00 a.m. on March 24, 2020.

In addition to the signed proclamation, the City of Cleveland is recommending that everyone continue to follow CDC guidelines and to shelter in place. This recommendation means that residents should limit their travel to essential places only."

—  City of Cleveland on Facebook
Muskogee will close bars and restaurants except for takeout and delivery.
Oklahoma schools to remain closed for the semester
Update 3:03 p.m. March 23: Oklahoma State Superintendent Joy Hofmeister said she will propose to the Board of Education that all school buildings remain closed for the rest of the school year and that distance learning be implemented for students starting April 6.
READ THE RELEASE: Hofmeister seeks to close Oklahoma schools for semester, focus on distance learning
"Student learning needs to resume and will continue— but with distance learning so that we can follow the CDC guidance, slow the spread of the virus immediately, and keep students and our communities as safe as possible. School buildings won't reopen for traditional classes but learning continues."

—  Joy Hofmeister
Under this plan, school districts will be expected to provide distance learning for students beginning April 6.
"I have faith in the commitment, innovation and creativity of Oklahoma educators and administrators," Hofmeister said. "Many districts across our state have utilized online instruction already and likely will be able to hit the ground running. Other districts have significant technology limitations, while some might opt for instructional materials delivered to students. There will be a wide range of approaches and it will be far from ideal, but necessary as we embrace these changes and even sacrifice to protect the public health of our communities."
The board will virtually meet on Wednesday to finalize the plan.
Update 1:25 p.m. March 23: The City of Tulsa announced Monday that the test excavation planned as the next step in the search for mass graves in the city is postponed.
"The city received guidance provided by the University of Oklahoma, the team leading the research, to postpone the test excavation," the city said.
There is no set date to reschedule.
The city had been working on multiple sites to find the hundreds of missing graves from the 1921 Tulsa Race Massacre.
Cases in Oklahoma reach 81, still two deaths
Update 11:34 a.m. March 23: The Oklahoma State Department says there are now 81 confirmed cases of coronavirus in Oklahoma.
Tulsa County has 11 of those cases while Oklahoma County makes up the most of any county with 29.
There are still only two deaths in the state from the virus.
Governor Stitt holds press conference Sunday afternoon: Says there is a shortage of PPE in the state
Update 6:48 p.m. March 22:
During a press conference Sunday, Gov. Stitt says he is getting a count of person protective equipment (PPE) equipment in hospitals to see how much they will need.
He says there is nine days worth of PPE state wide.
Despite rumors, Gov. Stitt says the National Guard is not in the state to impose martial law but is just here to help where they are needed. He says as long as people follow CDC recommendations, they don;t have a reason to shut the state down.
Four testing stations will be set up in the state this week. The stations will be set up where there is the most need; Oklahoma City, Tulsa, McAlester and Kay county.
The wait for unemployment will be waived for Oklahomans who are currently out of work.
According to Stitt, no grocery stores will be effected so people do not need to hoard essential items.
Sunday Mayor Bynum gives COVID-19 updates
Update 12:30 p.m. March 22:
Sunday afternoon, Mayor Bynum and the Tulsa Health Department officials gave the most recent updates on coronavirus in Green Country.
We streamed it live on the FOX23 Facebook page.
They recommend school board elections and bonds be delayed.
They announced that all children 1-18 years old will get free meals.
You can see the place closest to you here.
Sunday COVID-19 numbers increase
Update 11:11 a.m. March 22:
As of Sunday, there are 67 positive cases of COVID-19 in Oklahoma.
An additional person has passed away due to COVID-19, a man in his 50s from Pawnee County. This brings the total number of deaths to two.
Tulsa County now has 6 cases of COVID-19.
Results continue to arrive from the public-private partnership with Diagnostic Laboratory of Oklahoma (DLO), who have received more than 300 tests for the state. The numbers of pending and negative test results remain fluid as we work to streamline the reporting process through this partnership.
The Oklahoma State Department of Health continues to support guidelines from the CDC related to social distancing and personal hygiene. OSDH encourages Oklahomans to stay home, reduce person-to-person contact, wash hands frequently, and avoid touching your face. If you develop symptoms such as fever, shortness of breath or cough, please contact your medical professional or call the hotline at 877-215-8336 or 211 for assistance.
University labs allowed perform COVID-19 tests
Update 8:00 p.m. March 21:
Governor Kevin Stitt today issued an amendment to Executive Order 2020-07 to allow University of Oklahoma and Oklahoma State University labs to perform COVID-19 testing, allow nurses with inactive licenses to quickly get recertified, allow nurses to practice regardless of tax compliant status and limit prescriptions of chloroquine or hydroxychloroquine to ensure there is an adequate supply for patients who need it the most.
."Due to this rapidly evolving situation, it is critical we continue to remain responsive and proactive in order to protect the health and safety of all 4 million Oklahomans," said Gov. Stitt. "By equipping our nurses and universities with these flexibilities and protecting access to critical medications, we will be able to continue to effectively respond to the needs of Oklahomans as a result of COVID-19."
A copy of amended EO 2020-07 is available by clicking here.
Four new cases reported Saturday
Update 11 a.m. March 21: The Oklahoma State Department of Health announced four new cases of COVID-19 on Saturday. Oklahoma County has the highest number of reported cases with 20. Tulsa County's total of cases remains at five.
Results are beginning to come in from the public-private partnership with Diagnostic Laboratory of Oklahoma who took on an additional 300 tests for the state.
The Oklahoma State Department of Health said they continue to support guidelines from the CDC related to social distancing and personal hygiene. OSDH encourages Oklahomans to reduce person-to-person contact, wash hands frequently, and avoid touching your face. If you develop symptoms such as fever, shortness of breath or cough, please contact your medical professional or call 211 for assistance.
University of Oklahoma confirms second COVID-19 case in Norman campus community
Update 10:09 p.m. March 20: Officials at the University of Oklahoma said Friday night they learned about a second confirmed case of COVID-19 within the OU Norman community.
The health department is working to track down those who may have interacted with the individual.
Small Business Administration approves disaster relief funds for Oklahoma
Update 8:35 p.m. March 20: Gov. Kevin Stitt announced Friday that the Small Business Association approved all 77 Oklahoma counties for disaster relief funds.
Small businesses impacted by COVID-19 can now apply for low-interest loans.
Learn more at SBA.gov/disaster.
© 2020 Cox Media Group