NOBLE COUNTY, Okla. — Another Oklahoma sheriff is saying no to mandated vaccines.
Noble County Sheriff Matt McGuire released a statement Tuesday, saying he will not mandate vaccines for his employees.
In his letter, Sheriff McGuire says he is for "the freedom to choose what a person wants to do on whether to take the vaccine or not."
McGuire joins the Haskell County Sheriff and the Logan County Sheriff in deciding against mandating vaccines for employees.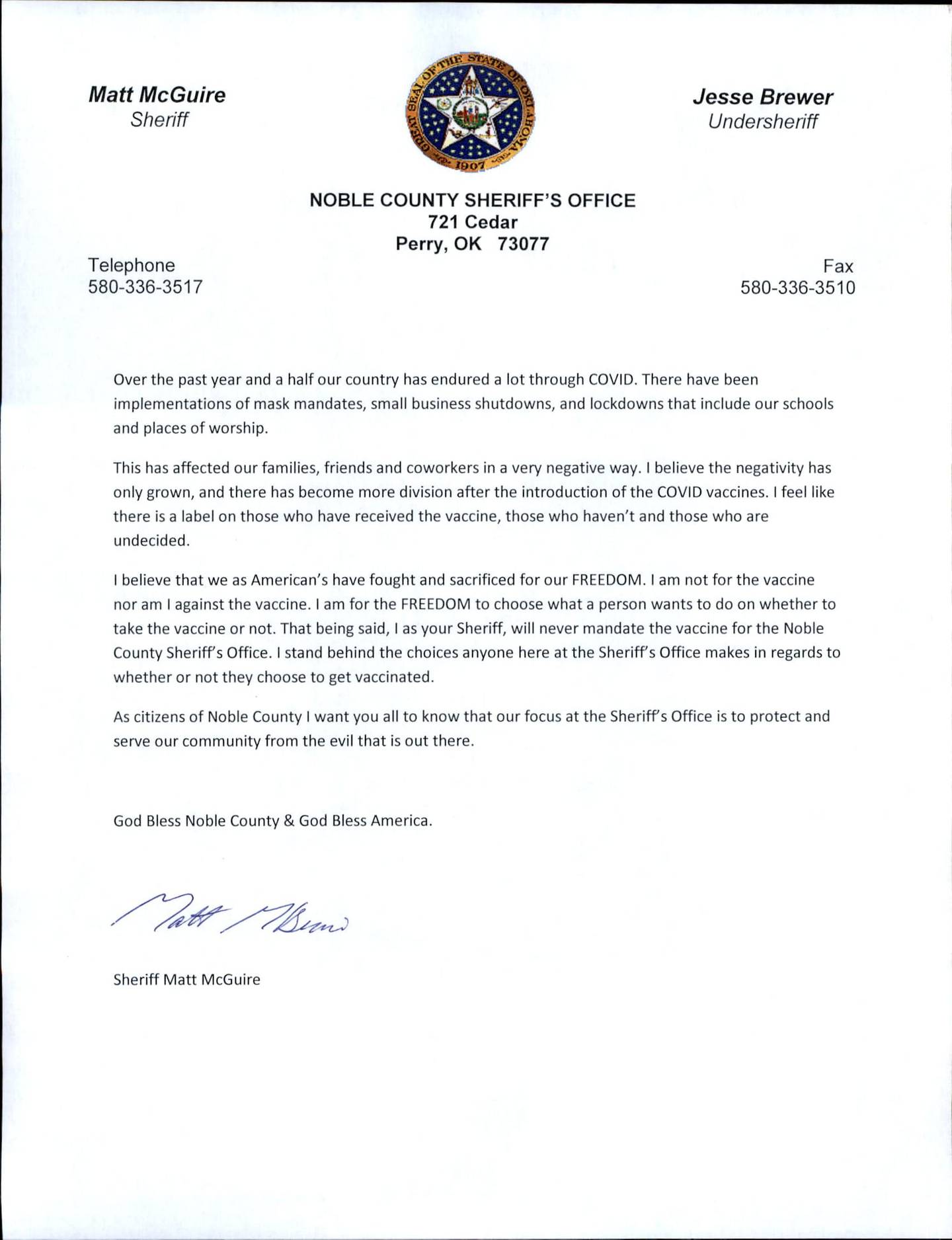 ©2021 Cox Media Group