Update 02/28/2020:
The Rogers County Sheriff says a day after they arrested Gustus Pennington in the shock collar abuse case, they got warrants and went through electronics, and found out that the mother, Jeanette Wilson, was in fact a part of the abuse as well. She took part in abusing her 3-year-old daughter with her boyfriend, Pennington.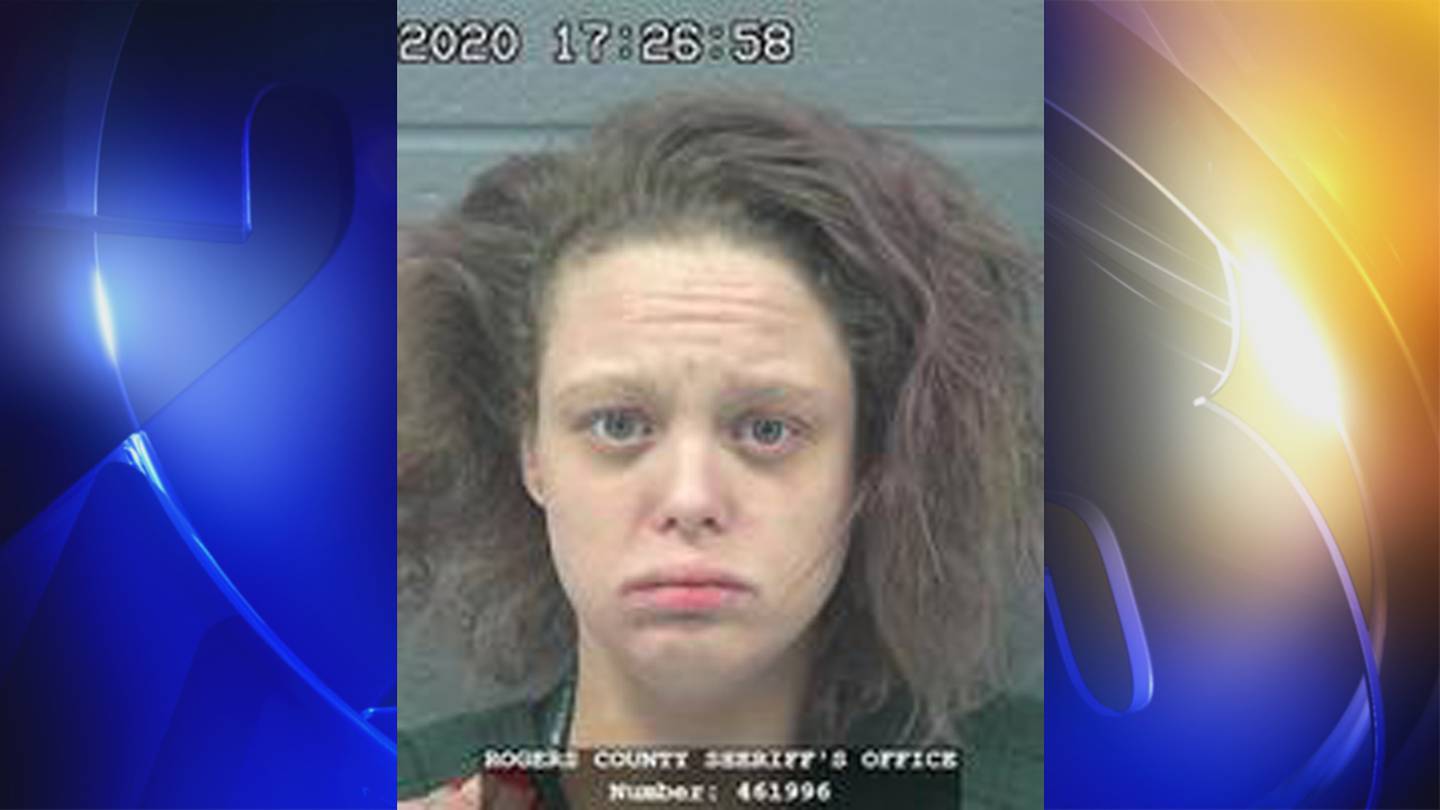 The sheriff told us she made herself out to be a victim at first, and deputies were suspicious about her statement so they were not surprised to find out she was apart of it.
Deputies say they found text messages between her and her boyfriend about using the shock collar on her child. She had time to report him and get out of the situation, but she never did.
Original story 02/28/2020:
Rogers County deputies say they are emotional after dealing with a recent abuse case that they say is "one of the most troubling, difficult they've worked".
Deputies arrested Gustus Andrew Pennington Thursday night after they say he abused a three-year-old for days and held her mother captive. Pennington is facing two charges for kidnapping.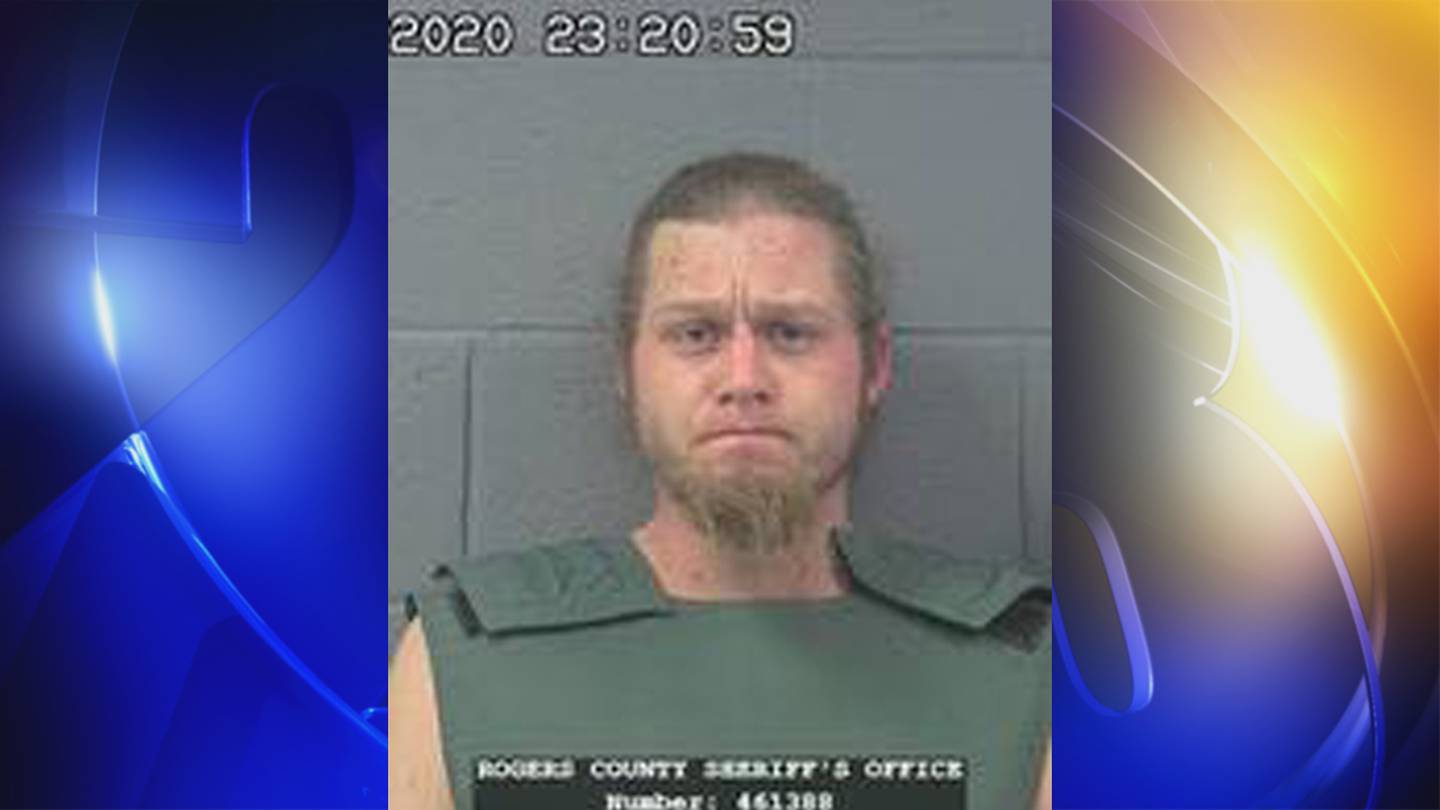 Deputies say it all started with a call form the Collinsville Police Department about a mother and her three-year-old child escaping from a home near 149th East avenue off of Highway 20.
WARNING: This story contains graphic details
According to police documents, on Feb. 21, Pennington got upset at the way the three-year-old was "disrespecting" her mother or that she couldn't talk or say her ABCs. So, he sat her down and tried to teach her to say them. As he tried to teach her, he started spanking her on the bottom every time didn't do it to his liking.
Police say the mother told him to stop hitting the child, but he would not. She then said that her and the child were leaving the house. Pennington tried to stop her from leaving, refused to take her anywhere and stated if she left or called police, she would go to jail for the bruise on the child. He then threatened to put a shock collar on the child's neck and tie her in a shed if she tried to stop him or leave.
The mother said after that, he started hitting the little girl with "a piece of wood" all over her body. The documents say that abuse continued between Feb. 22 and Feb. 23 with Pennington tying the child face down to a table and hitting her body with a piece of wood and his hand. When hitting her was no longer good enough for him, he started making the child stand in cold showers for long periods of times.
On Feb 24, Pennington forced the mother into a room and made her tell the child she didn't love her, no longer wanted her and wish she never did. There was a camera in the room so he could watch it on his phone. The room also had a cinder block in it to be used as a toilet. The mother and child weren't allowed contact during the time.
When officers asked how the child was fed and hydrated during the time, the mother says Pennington slide what was described as small scraps and something to drink under the door to her "like in prison".
The mother says Pennington said horrible things to both of them and never let them see each other. She said she was scared for the life of both the child and herself. She told police that Pennington told her over and over again that he would lock her up in a shed and have her arrested for child abuse.
The mother told officers Pennington bought a shocking dog collar with a remote and placed it around the three-year-old's neck. He then began to shock her repeatedly when she "messed up his eyes". During this time, the mother was still confined in the room. She says he shocked the child so many times from Feb. 26 to Feb. 27 that he drained the battery in the collar.
On Feb. 27, The mother was able to get in touch with her family and tell them she needed help. When her family got to the house, Pennington barricaded the back door to the house (the only working door) and started demanding the woman to get his handgun. He did not know the she had the gun under the mattress in his bedroom. She says she played dumb and said she didn't know where it was, causing him to leave the barricaded door unguarded. The mother unbarricaded the door, and her family members cornered him while the mother grabbed the child. After a short standoff, Pennington let the family members go. They then pushed him into a room and shut the door.
The family drove the mother and child straight to the police station.
While the mother was filling a report, Rogers County deputies were getting a search warrant.
Pennington had left the house and was spotted by an investigator. Pennington sent the mother messages saying he was armed so officers decided not to stop him until more officers could be there.
Deputies blocked Pennington in as he got off of Highway 169 near 136 St., and he surrendered. They found a large bowie-style knife, loaded revolver handgun and belt with multiple live rounds of ammunition. They believe he planned on leaving because he had clothes and sleeping gear packed along with his house cat.
When deputies served a warrant on the house, they found crystal methamphetamine and other drug paraphernalia items.
Documents say multiple bruises of all colors were covering the child's entire back. Her bottom was bruised and cut from being hit so hard repeatedly. She had red marks under her chin and irritation with small burn marks that resemble injuries that a shock collar could make.
They say the child sat emotionless and seemed as if she was in a total state of shock as they examined her. She acted nothing like a three-year-old child.
© 2020 Cox Media Group