CATOOSA, Okla. — A family is safe after escaping a fire at a car shop near Catoosa in Tulsa County on Monday.
Firefighters say drill work being done on one of the cars inside the shop near 11th Street and 193rd East Avenue drilled through a gas tank while the family including two children were inside.
Fire crews were called to the business around 7 a.m. amid reports of the fire.
Several firefighters responded as well as two hazmat trucks.
The roof collapsed on the building firefighters say was full of cars but the family made it out safely.
Several people driving by sent in pictures and videos of the building on fire to FOX23.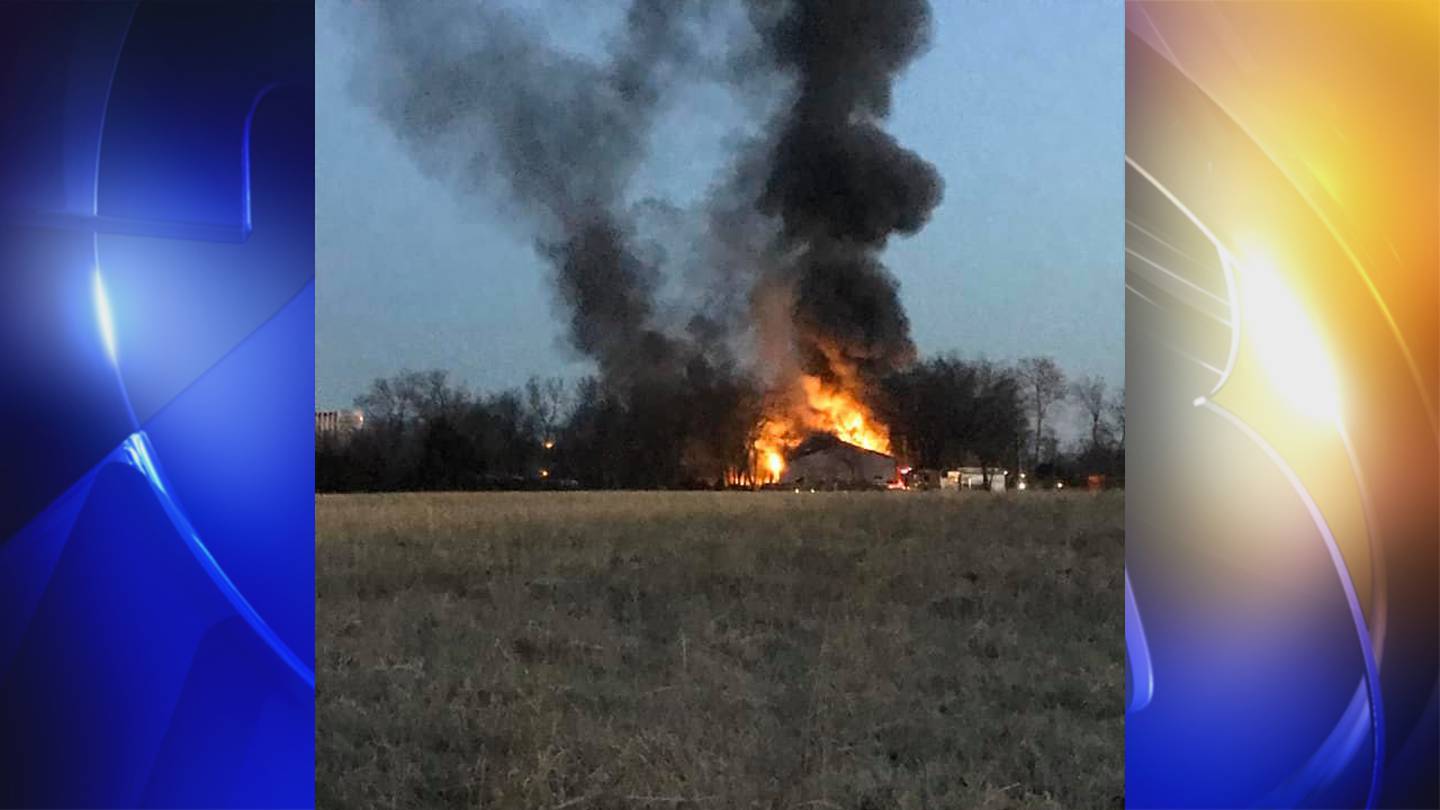 DOWNLOAD the FOX23 News app for updates sent to your phone
---
© 2020 Cox Media Group