TULSA, Okla. — Quick Facts:
It's been 12 years since an ice storm caused power outages and devastation across Tulsa.
Freezing rain moved into Northeast Oklahoma late Saturday night and lasted through Monday, December 11
Thunderstorms provided widespread rain amounts of 1-2 inches with temperatures below freezing at the ground
Over 200,000 homes were without power for several days during and after the event
Power started going off on the night of December 9, 2007. Tulsa metro took the hardest hit.
At the height of the storm, 78 out of every 100 PSO customers didn't have power. The peak outage reported was 262,128 homes and businesses.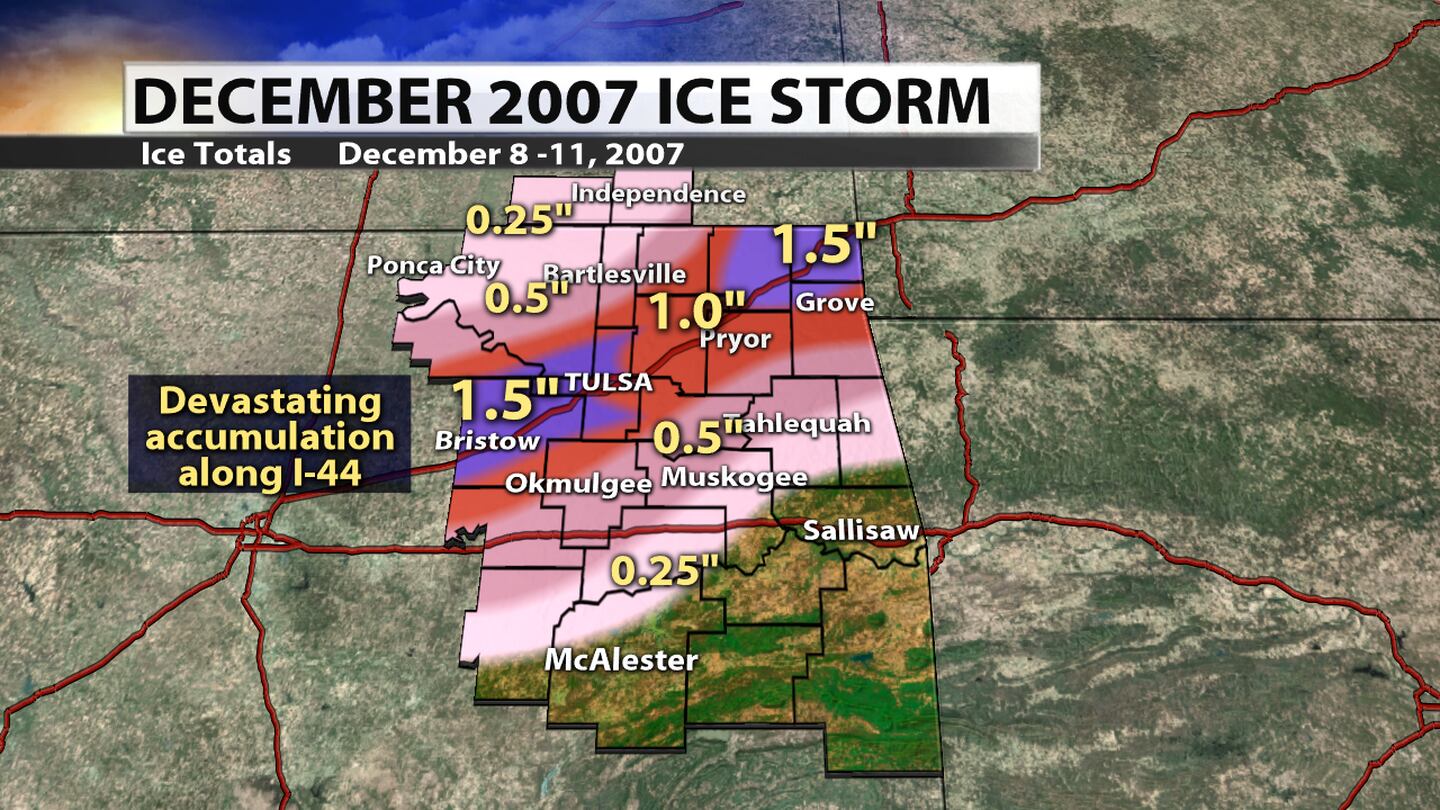 All power was restored by Christmas Eve 2007.
Philbrook Museum posted a photo of the ice storm on their social media accounts.
© 2019 Cox Media Group