TULSA, Okla. — Two of the top guys at the Tulsa County Parks have resigned.
FOX23 found out the Parks and Recreation Director and the Construction and Projects Manager will no longer be working for the county. 
FOX23 Investigative Reporter Janna Clark has been looking into this.
The director Vince Trinidad has worked for the county for four years. Scott Aneshansley has worked there almost nine years. 
They both resigned in early April. Janna spoke to a Tulsa County commissioner to find out why they're both stepping down. 
"We started building in new tennis courts," Trinidad said in 2021. "We need indoor space."
Trinidad mentioned this in a previous FOX23 News story in 2021, now he's resigned as the Tulsa County Parks and Recreation director. 
In meeting minutes Tulsa County commissioners went into executive session on April 3. They "accepted Scott's resignation" and "suspended the park director with pay."
Three days later, commissioners met in executive session again. In the minutes, it said, "continue administrative leave and accept Vince's resignation effective May 1."
Janna texted both Trinidad and Aneshansley, but haven't heard back from them yet. 
Janna did speak to county commissioner Stan Sallee about it over zoom. 
She asked him why both Aneshansley and Trinidad resigned. 
"We had discussions amongst the chief deputies and operations that, just some of the operational activities that, you know, we were concerned with maintenance issues, construction of, you know, sub projects, it took longer than anticipated. And so, really, we were just searching for some answers in in the operational activities of the Park Department," Sallee said.
Janna asked him what prompted their concerns in the first place. 
"Some of our recreational centers and, you know, operational things is, there might be leaky roofs that didn't get repaired, and just some basic maintenance, things that weren't happening, that were concerning," he answered.
Janna then asked them where taxpayers money is going. 
Sallee answered, saying they're very concerned where the money is going. 
"We're very prudent in how we spend it and manage taxpayers money. And that's what led the discussions, you know, we have a high level of quality of park systems that we provide to the public, we take a lot of pride in that," Sallee continued. "We want to retain those levels. And so when things aren't happening in the manner that that we expect, that's when we want to have these discussions."
Sallee said there would not be an investigation into why the two resigned, but if an audit is needed, they'll do that. 
Janna asked what they would like people to know in Tulsa County. 
"We work for the citizens of Tulsa County, and we are doing our best and we're not sitting on our laurels, we're trying to improve upon what we're doing today in the park systems are very important for the public," Sallee said.
Sallee said they'll do their best to make sure taxpayers money is spent wisely, prudently and efficiently. 
He continued, saying they put an interim director, later found to be Charles Wall, in place until they can hire a new director.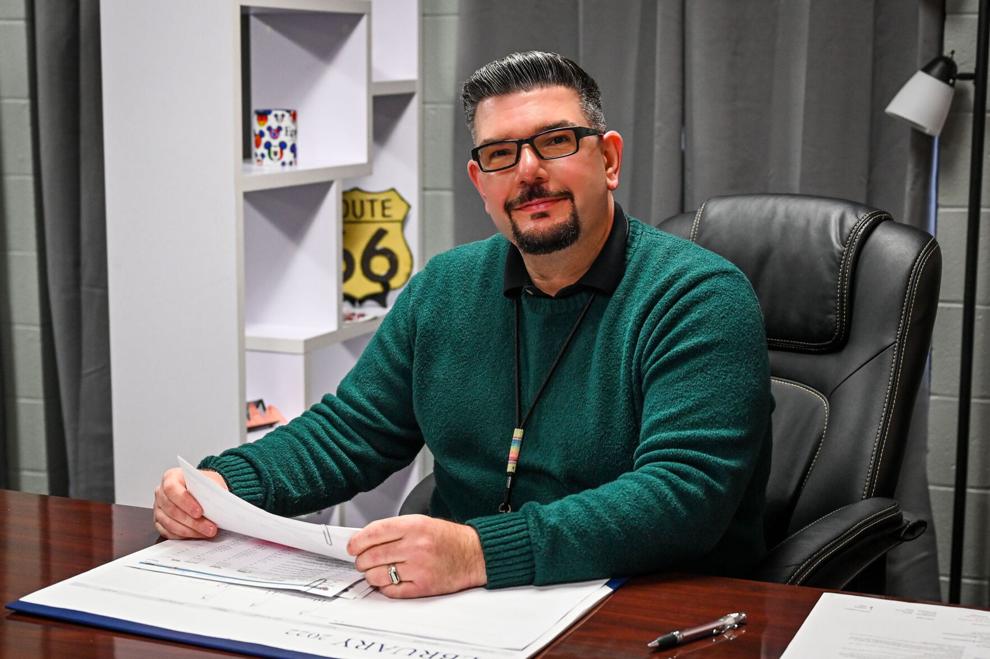 "I'm really looking forward to the future of the parks and how we can best serve the community," Walls said in a press release.
Janna also received a text from Trinidad, saying he enjoyed his time as Director.
"I enjoyed my time as Parks Director and am proud of the work we accomplished. I felt that it was time to explore new challenges and connect with the Tulsa community in a greater capacity," he said.